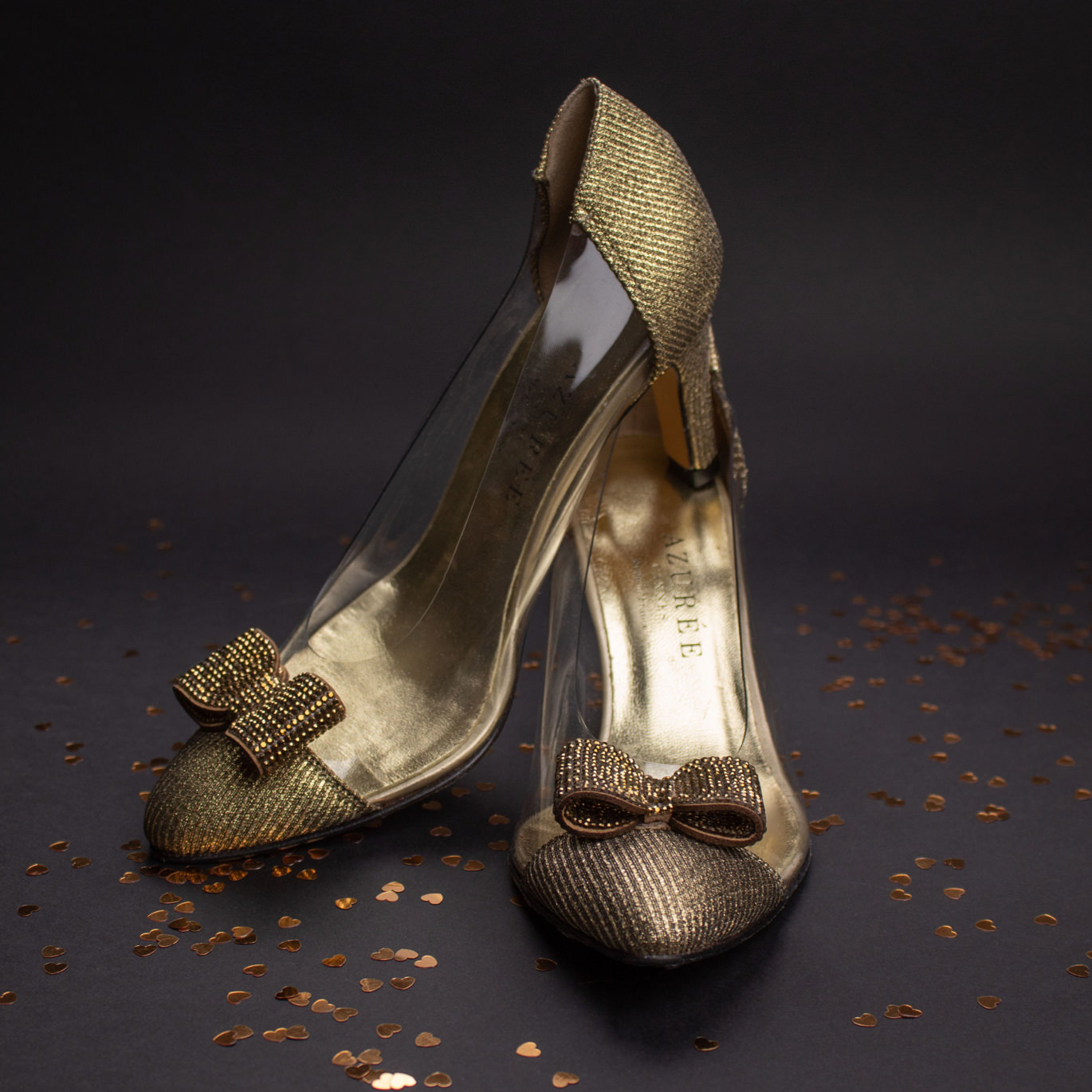 This year, Azurée invites itself at your table, or even under your table.

On your feet or near your christmas tree, our ballet pumps, pumps or boots will celebrate the New Year with you!

Whether you prefer the iconic "crystal" shoes of ankle boots, more classic pumps, pretty ballet pumps or rhinestone mules, at Azurée we have what you need.
So that everyone can find the perfect shoe, our models are available from size 35 to 41!

If you like bags or purses more than shoes, we've also got you covered.

Whether you carry them by hand, under the arm or on the shoulder with the integrated chain, your essential belongings will follow you everywhere with these Azurée bags and purses.

Standalone or paired with shoes made of the same fabric, our products will bring a bright touch to your outfits and make you shine at each of your dinners.

In gold, pink gold or silver, we have made models for you and inspired by you.
So, what are you waiting for to show us your favorites?
Tag us on our socials!

Azurée, shoe designer since 1940.